Every Eye Saw the Second Coming of Christ, but most Did Not Perceive It
Every Eye may see Jesus, but not every one perceives Him, because He is Spirit
When Christ ascended to heaven to sit on his Father's throne, he was given the Glory of his Father, which means he was made to be just like God. God is spirit, invisible.
The scripture declares: "Now unto the King eternal, immortal, invisible, the only wise God, be honour and glory for ever and ever." 1 Timothy 1:17
Jesus Second Coming was Manifested through the Events that happened in 70AD.
Therefore whatever Christ said concerning being seen at his coming, it must be understood in the context of a spiritual sight, i.e. the understanding and the experiencing.
Jesus said that those who refuse to believe in Him, cannot understand what they SEE, because they lack spiritual sight.
This is why Jesus said, "that seeing, they may see and not perceive; and hearing, they may hear and not understand!" Mark 4:12
The unbelieving Israelites SAW their city descend into chaos, plagues, famine and violence during the three and a half year seige by the Romans in 66AD, in fulfillment of Jesus words. They SAW their City and Temple destroyed in 70AD. Did they perceive that it was the Lord who had Come in Judgment to them?
The Men with Saul of Tarsus Saw but did not Perceive; Heard, but did not Understand
Paul (formerly Saul of Tarsus) said Christ appeared to him (1 Cor 15:8), even though he actually saw a bright dazzling light and heard Jesus speaking. Yet the other men with Saul saw the light and heard sounds, but understood nothing.
Every Eye in Israel Saw the Coming of Christ, but only the Elect PERCEIVED and UNDERSTOOD
Only Jesus' elect were given the privilege of perceiving and understanding the Second Coming. The majority of Israel had already rejected Christ and His Spirit, so they were ignorant of what was happening around them.
That is why Jesus said, "all the tribes of the land shall grieve, and they shall SEE the Son of Mankind coming on the clouds of heaven with power and much glory."
These tribes of the land were the twelve tribes – Israel. They grieved during the three and a half year siege. When the Temple was destroyed, they mourned. They gnashed their teeth when they were slaughtered and the remnant sent into exile and slavery.
Jesus clearly indicated He would come the second time in their day, in that generation. Click Here to Discover MUCH MORE evidence from the Scriptures outlined in an extraordinary book.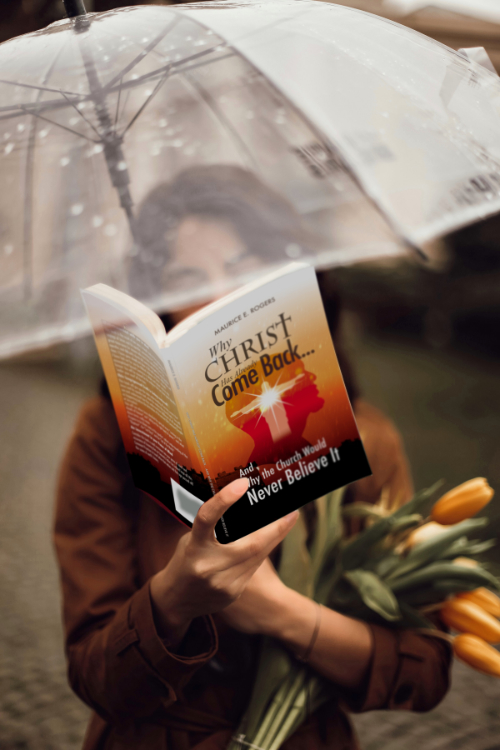 Find Out More in this Amazing Book!
Why Christ Has Already Come Back…
And Why The Church Would Never Believe It
Discover the Truth concerning the Coming of the Son of Man in the Clouds of Heaven!